About
Hey there, first time home buyer.
I see you.
Empty nester ready to downsize?
I see you.
Ready to sell that first home and move up?
I see you.
Starting an unexpected but exciting new chapter?
I see you, too.
Take my hand and let's start writing your new beginning together.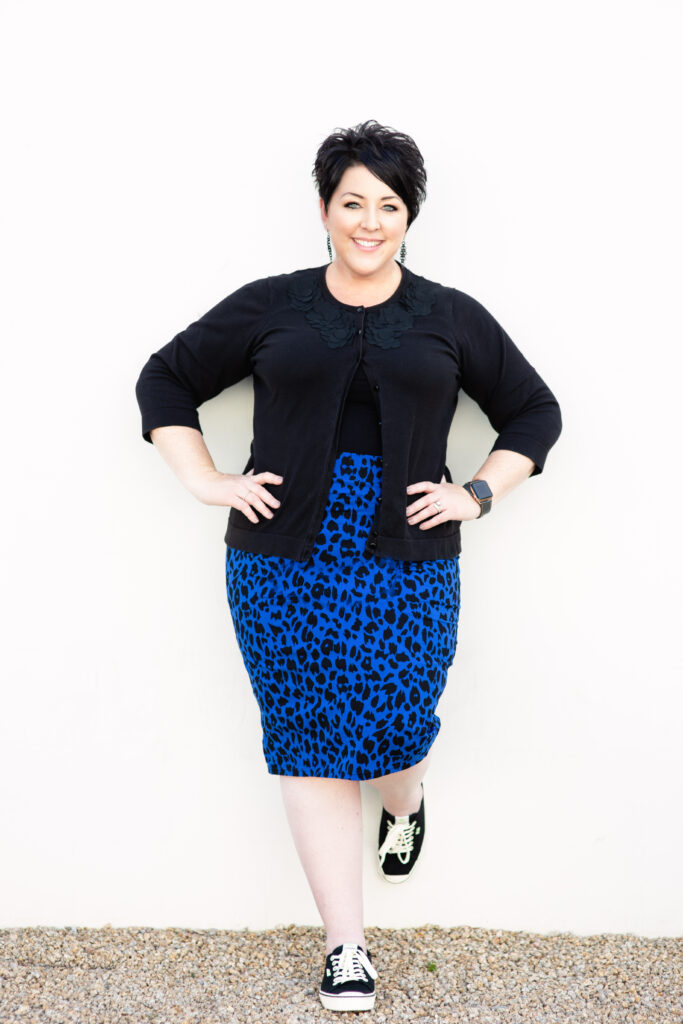 When you're buying or selling a home, it's an exciting time. But it's also stressful.
Emotions run high as you feel like you need to find the PERFECT home right NOW or that your not-so-perfect-anymore home should have sold like yesterday. I get it.
It can be tough to navigate the real estate world alone and keep everything in focus. Worse, you might get swept up in a home that's completely wrong for you because it put on a good show or feel desperate and sell way below market-value (yikes!)
I'm here to prevent all that.
My relationship is with you – not the house.
Together, we will find a home you love or sell your current home so you can start your next chapter. Buckle up, it's going to be a wild and crazy ride – but you're going to get through it (while having fun) and have exactly what you wanted at the end.
I strongly believe that real estate isn't just a transaction. I'll educate and empower you to make the best decision for your circumstances. My clients become family and I'm always a phone call away (even after you close on your home) if you need help or have questions.
My business is built on a simple vision – people come first. At the end of the day, it's the relationships that matter. Not the transactions. When you take the time to listen, care, and do your best to create a positive experience for someone – you can change the world.
That's exactly what I'm doing.
Changing my clients' worlds one home at a time.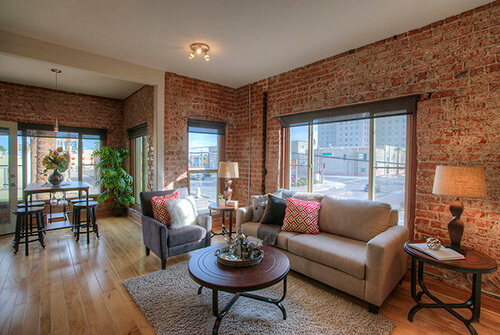 How did I get here, you ask?
Great question and I'll try to keep it short.
I started this beautiful, crazy journey as a Realtor® in 2010. Great timing right?
My father, a salesman, and my mother, a former home interior designer, always made housing relevant in our daily lives. After joining my mother and designing homes all over the Valley, I soon discovered my passion was in real estate.
I made the leap and never looked back! I've since become an associate broker and co-founder of Brokers Hub Realty and have worked with hundreds of clients to buy or sell their home. It turns out, the years working with my mom in interior design proved quite useful! I now help my sellers stage their home and my buyers see the potential and find that diamond in the rough. Some homes are a work in progress – full of hope – and I think that's beautiful. Just like all of us.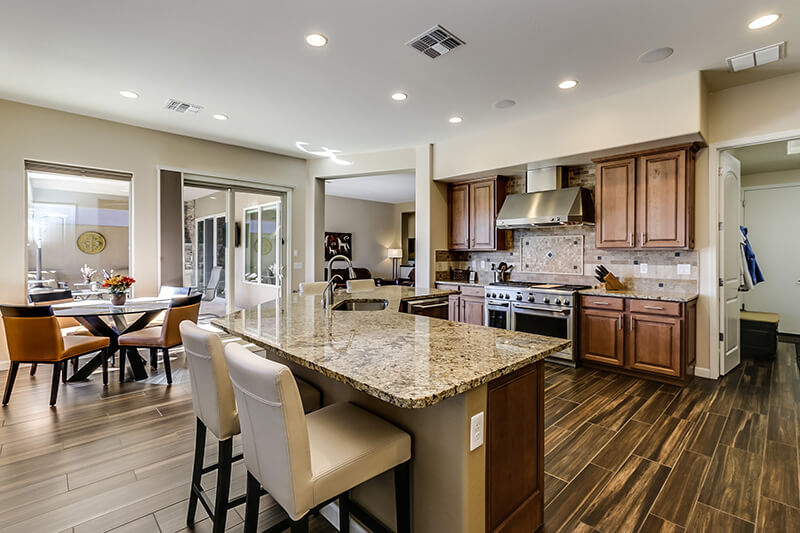 I was born and raised in Phoenix – not many realtors can tell you that (and be telling you the truth)!
I love everything this great state has to offer: the weather, the diverse food and culture scene, and that there's always something happening all over the Valley. And I think it's kind of magical that we can drive two hours from the city and be in a completely different climate.
It's true, I really love the Valley and serving people.
I've always cared about others, but I think this strong passion to help others and prevent their trust being abused started when I married my husband and grew our family.
The day I married that wonderful man opened my eyes to the world. For the first time, I realized I was living in a bubble of what I thought the world had to provide. The reality was a lot uglier and I didn't see it at first, but now, I have a true passion to try and make the world a better place one relationship at a time.
Thankfully, together, we've managed to try and understand and educate the world around us and start a beautiful family. Our two boys give me a reason to get up in the morning and coming home to them is the best part of my day.
Just as I love being in their lives, I love being a part of your life too!
When we start our work together, you instantly become a part of the family. I'll be your life-long resource for anything and everything real estate, so you never have to do any of this alone again.
I can't wait to meet you! Thank you for giving me the opportunity to be a part of your new chapter. I look forward to helping you on this new journey.
Let's get started today – simply fill out the quick form at the bottom of the page and I'll be in touch!
When we decided to sell, our neighbor unexpectedly put his house up for sale before we did. A few months after that, we contacted Jen and were not disappointed! Jen came to our house the next day with a detailed marketing plan and presided over an open house that weekend. We had a steady stream of prospects after that, and our house was sold within 30 days at a price very near asking. In the meantime, Jen took us out on many occasions to look at homes. Somehow (we don't know how she managed this!), we closed on our house and on our new house within the same week--amazing! In addition to that, when our neighbor saw that our house was sold, he contacted Jen and within days, his house sold too!
– Ann and Lee Bartol
Jenn Jenkins was amazing! My husband and I were in the market for our first home together. We have two little ones and my aging parents that would be moving with us. To top it off, me and the hubby had very opposite ideas of the type of home we wanted, but knew we needed to have certain specifics considering the space needed for kids and parents. Jenn took all of that into consideration. She was patient with us, allowed us to bounce ideas off her, answered every question we threw her way. And if she didn't know the answer, she was connected enough to find someone who did. We were able to find an amazing that fits everyone's needs. She walked us through the process and even post move-in, continues to answers new homebuyer questions and concerns we have. Jenn has become more than a realtor, she is now a friend.
– Katia B
In a word, Jenn is AMAZING! My husband and I had one week to find our new home in a forced cross-country move. Jenn was prepared and excited to show us the properties she found, based on a few emails and a ridiculous "wish list." By the end of that week, we found the perfect home and Jenn quickly submitted an offer. Over the course of the next few weeks, while we were busy packing up our old house 2,000 miles away, Jenn's diligence, organization, and attention to detail kept us on track with all of the moving parts of paperwork and steps needed in order to close. Jenn called on her trusted network of mortgage brokers, inspectors, and colleagues to make it happen quickly and effortlessly, all while looking out for our best interest. We couldn't have done it without her! And if we ever move again, I won't even think about going to anyone else because Jenn spoiled us rotten!
– Kelly S
Jenn Jenkins is most definitely my Realtor for Life! She truly listened to what I was looking for in a home, helped me tour homes that met my specifications, and provided keen insights and guidance throughout the home-buying process. She was cool, calm and collected as we walked through the steps of offer, counter-offer, inspection and closing. She clearly knows what she is doing, and has great relationships both with other realtors and with all the other service providers involved in the transaction. Jenn puts her clients first, is our best advocate, and is ready to both support and empower throughout the home-buying adventure.
– Kristi Kappes
Jenn was everything you could ever hope for in an agent. The things that made her really great were: 1.) Knowledge of the geographical area we wanted to live in 2.) Understanding our specific physical needs 3.) Unending patience 4.) Instant responsiveness. We believe that no one could possibly serve your needs better than Jenn. She made our relocation to Arizona a seamless experience!
– Jon and Sharon G
We look forward to meeting you!
Real Estate Survival Guide
It's rough out there – don't go at it alone. Drop your name and best email in the box below and I'll share my 5 Day Real Estate Survival Guide straight to your inbox. This helpful resource is great for buyers and sellers alike and includes some of my best advice to make this a smooth journey.